US, Israel hold large military drill to simulate strike on Iranian nuclear facilities
Israeli defense minister emphasizes that 'Iran is a global challenge and not an Israeli problem alone'
All Israel News Staff | November 30, 2022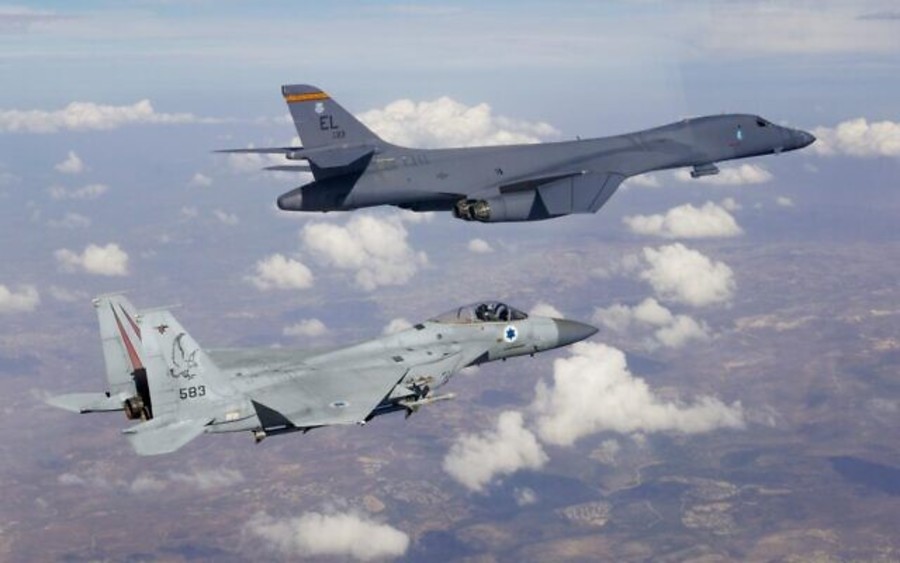 An Israeli F-15 fighter jet escorts an American B-1b heavy bomber through Israeli airspace, on October 30, 2021. (Israel Defense Forces)
The Israeli and United States Air Forces are holding one of their largest joint military drills in years this week, to simulate a complex military strike on Iran's nuclear facilities.
The drill includes a variety of aircraft from the IAF and USAF including fighter jets and aircraft with refueling capabilities that are necessary for long-distance missions. The distance between Israel and Iran is more than 2,000 kilometers (1,240 miles). By comparison, the distance between Israeli air bases and the Iraqi nuclear research reactor Osirak, which Israel bombed in 1981, was more than 1,600 kilometers (990 miles).
Israel's Chief of the General Staff Lt.-Gen. Aviv Kochavi, the head of the Israeli Defense Forces, reportedly discussed preparations for the large drill during his recent visit to the United States, truncated after two bombings at Jerusalem-area bus stops.
During his trip to Washington, Kochavi met with senior U.S. officials including Chairman of the Joint Chiefs of Staff Gen. Mark Milley and U.S. Central Command head Gen. Michael Kurilla. Kurilla also marked a recent visit to Israel, during which Kochavi referenced the close military cooperation between the American and Israeli military forces.
"We are operating together on all fronts to gather intelligence, neutralize threats, and prepare for various scenarios in either one or multiple arenas," Kochavi said at the time, noting the two allies were "developing joint military capabilities at an accelerated rate" against the Iranian regime and other military challenges across the Middle East.
The Iranian ayatollah regime is ideologically opposed to Israel's existence, repeatedly threatening to wipe Israel off the map. Consequently, Israeli leaders have contemplated a military strike against Iranian nuclear facilities for years.
While the IAF is believed to have the capabilities to strike Iran's nuclear sites, such an operation would be extremely risky and complex. In addition, it would require considerable resources and planning.
In October 2021, Israel reportedly earmarked $1.5 billion USD for a potential strike against the Iranian nuclear infrastructure. Unlike Israel's previous strikes, on the Iraqi and Syrian nuclear programs, Iran is considered a far bigger challenge, primarily because Iran has spread out its nuclear facilities across the large country and because the facilities are well-defended and some are subterranean.
Another critical factor is the already-stated significant geographical distance between Israel and Iran, which Israeli fighter jets would have to traverse in order to strike the Iranian nuclear facilities.
In early November, Israeli Defense Minister Benny Gantz announced that Israel has the ability to act in Iran.
"We have the readiness, development capabilities, and long-term plans we are managing. We need to prepare for this possibility, and we will also need to consider this issue very carefully before carrying it out," Gantz said.
At the same time, Gantz stressed that he believes Iran is a global challenge and not an Israeli problem alone. Like many other senior Israeli officials, Gantz has urged the free world and America, in particular, to act against Iran's nuclear threat.
While nuclear weapons in the hands of the ayatollahs is a nightmare scenario for the free world – although the Biden administration's stated goal reportedly is to contain a nuclear Iran, not prevent one – the Iranian threat is more complex and has global implications.
In the interim, Iran has become a leading producer of drone technologies. In early November, Iran admitted exporting killer drones to the Russian forces deployed in Ukraine, and Iran's military support to Russia prompted a diplomatic crisis between Ukraine and Iran.
"Tehran should realize that the consequences of complicity in the crimes of Russian aggression against Ukraine will be much larger than the benefits of Russia's support," said Ukrainian Foreign Minister Dmytro Kuleba.
Read more: IDF | US ISRAELI RELATIONS | MILITARY DRILL | IRAN | IRAN THREAT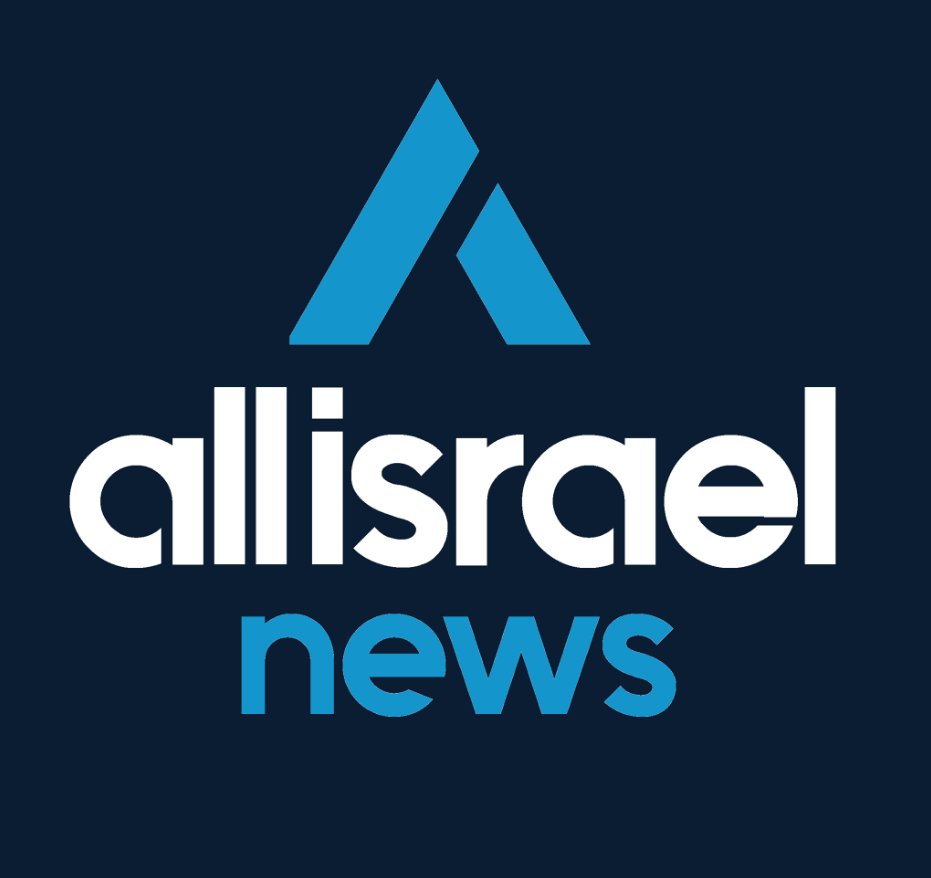 The All Israel News Staff is a team of journalists in Israel.
Receive latest news & updates from All IsraelSIGN UP
A MESSAGE FROM ALL ISRAEL NEWS
Help us educate Christians on a daily basis about what is happening in Israel & the Middle East and why it matters.
For as little as $5, you can support ALL ISRAEL NEWS, a non-profit media organization that is supported by readers like you.