Sirens sound in Jerusalem hills on day 3 of 'Operation Breaking Dawn' – All Israel News (AIN)
IDF takes out Palestinian Islamic Jihad commander Khaled Mansour
Maayan Hoffman | August 7, 2022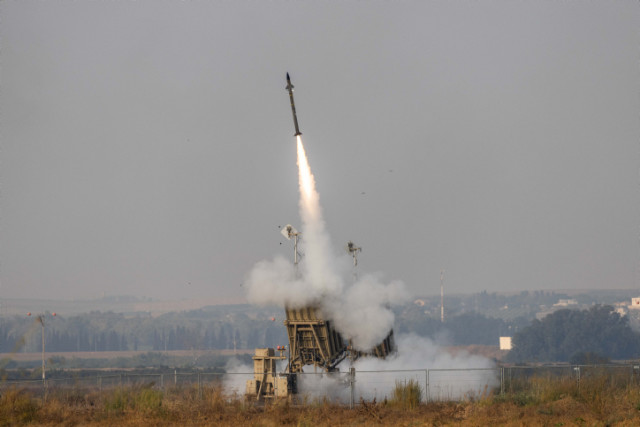 Iron dome anti-missile system fires interception missiles as rockets fired from the Gaza Strip to Israel, on August 6, 2022. Photo by Yonatan Sindel/Flash90
Rocket sirens sounded in the Jerusalem hills as Operation Breaking Dawn entered its third day.
After several hours of quiet overnight, sirens roared in Moshav Ksalon, Ramat Raziel, Kiryat Ye'arim, Kibbutz Maale HaHamisha, Abu Ghosh, Yad Hashmona, Kiryat Anavim, Har Adar and Neve Ilan and could be heard in the holy city of Jerusalem.
Shortly after the sirens, the Jerusalem Municipality clarified that no rockets were intercepted directly above the city, adding that Jerusalem Mayor Moshe Lion is being regularly updated on the security situation.
"The Jerusalem Municipality is prepared for any development," the city said. "The emergency apparatus is on alert."
The city called on residents to follow the directive of the Home Front Command.
So far, more than 580 rockets have been fired by Palestinian Islamic Jihad (PIJ) from Gaza into Israel, the Israel Defense Forces (IDF) said Sunday morning. More than 450 of them fell in Israel and 120 inside Gaza – the majority have been targeted toward Jewish communities in southern Israel.
Of those that were headed toward populated areas, 97% were intercepted by the Iron Dome missile defense system, the army said.
However, at around 9:30 a.m. on Sunday, a rocket slammed into a home in the Eshkol region. The family was unharmed because they were in their safe room. The home sustained minor damage. Over the weekend, a direct hit on a home in Sderot destroyed one family's home. The residents, including two children ages eight and three, were in their bomb shelter and uninjured.
The IDF has focused its efforts on eliminating senior PIJ commanders and taking out key rocket and weapons sites. It said Sunday morning that it had killed more than 140 senior figures, including PIJ commander Tayseer al-Jabari, head of PIJ's northern command in Gaza, on Friday, and Khaled Mansour, head of PIJ's southern command in Gaza, on Saturday night.
Mansour was killed along with two other senior PIJ operatives in his home.
"Yesterday, the IDF and the Shin Bet thwarted the senior Islamic Jihad leader, Khaled Mansour, the commander of the southern region of the Islamic Jihad in Gaza. This is an operational cooperation of the IDF, the intelligence agencies and the Shin Bet , with the approval of the political level," Prime Minister Yair Lapid shared on Sunday morning, calling Mansour's assassination "an extraordinary achievement."
He said that the IDF will continue to "attack terrorist targets and operatives" and to "thwart launch squads," adding that Israel is "acting in a targeted and responsible manner in order to minimize harm to those not involved."
Hamas confirmed Mansour's death in a tweet.
https://platform.twitter.com/embed/Tweet.html?dnt=false&embedId=twitter-widget-1&features=eyJ0ZndfdHdlZXRfZWRpdF9iYWNrZW5kIjp7ImJ1Y2tldCI6Im9mZiIsInZlcnNpb24iOm51bGx9LCJ0ZndfcmVmc3JjX3Nlc3Npb24iOnsiYnVja2V0Ijoib24iLCJ2ZXJzaW9uIjpudWxsfSwidGZ3X3R3ZWV0X3Jlc3VsdF9taWdyYXRpb25fMTM5NzkiOnsiYnVja2V0IjoidHdlZXRfcmVzdWx0IiwidmVyc2lvbiI6bnVsbH0sInRmd19zZW5zaXRpdmVfbWVkaWFfaW50ZXJzdGl0aWFsXzEzOTYzIjp7ImJ1Y2tldCI6ImludGVyc3RpdGlhbCIsInZlcnNpb24iOm51bGx9LCJ0ZndfZXhwZXJpbWVudHNfY29va2llX2V4cGlyYXRpb24iOnsiYnVja2V0IjoxMjA5NjAwLCJ2ZXJzaW9uIjpudWxsfSwidGZ3X2R1cGxpY2F0ZV9zY3JpYmVzX3RvX3NldHRpbmdzIjp7ImJ1Y2tldCI6Im9mZiIsInZlcnNpb24iOm51bGx9LCJ0ZndfdHdlZXRfZWRpdF9mcm9udGVuZCI6eyJidWNrZXQiOiJvZmYiLCJ2ZXJzaW9uIjpudWxsfX0%3D&frame=false&hideCard=false&hideThread=false&id=1556127199996116993&lang=en&origin=https%3A%2F%2Fallisrael.com%2Fsirens-sound-in-jerusalem-hills-on-day-3-of-operation-breaking-dawn&sessionId=0687b15370503613abd0a1f7874520a7ace31d0e&siteScreenName=all_israel_news&theme=light&widgetsVersion=b7df0f50e1ec1%3A1659558317797&width=550px
"We mourn for our Palestinian people in general, and for our brothers in the Islamic Jihad movement in particular, and for our Arab and Islamic nation, the commander of the southern region in Saraya al-Quds, the martyr Khaled Saeed Mansour and his heroic brothers, and all the martyrs of our pure people," the organization wrote.
The army said overnight that Israel had killed the entire PIJ military wing's top brass.
The IDF has also taken out several rocket launch sites, military sites, terror cells and even an attack tunnel.
According to the Gaza Health Ministry, as of Sunday morning, IDF attacks had killed 29 people, including six children. The number of injured had reached 250.
Israel's Magen David Adom said that it had treated nearly 30 people, mostly for shock or light injuries related to small shrapnel wounds or injuries sustained while running for shelter.
"Whoever seeks to harm the citizens of Israel will be harmed," Defense Minister Benny Gantz again warned on Sunday.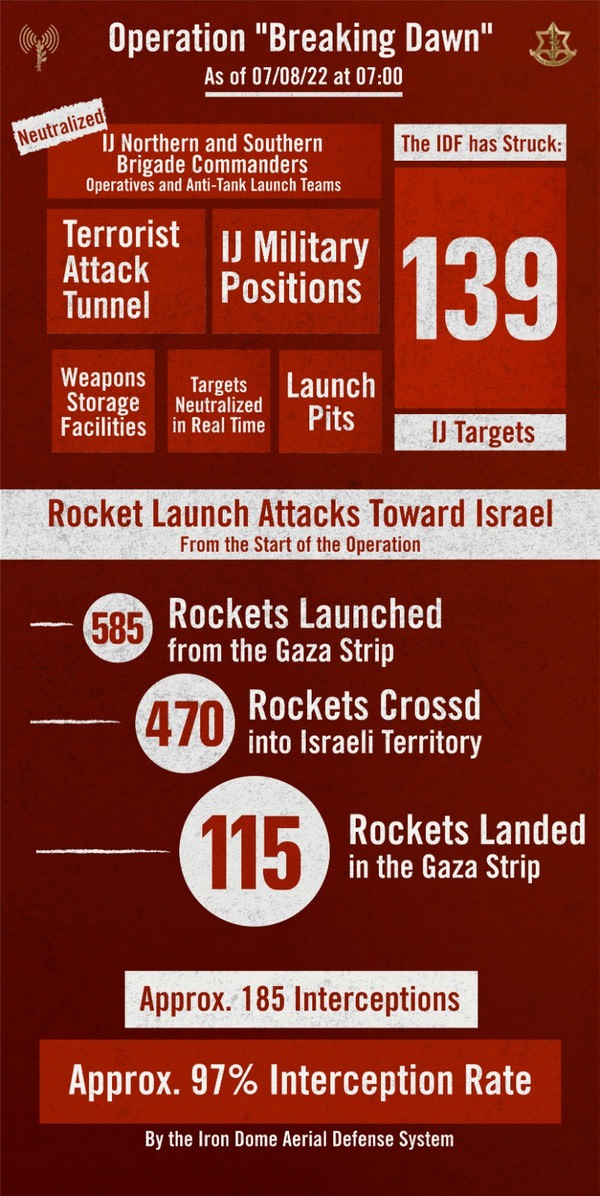 (Source: IDF)
Read more: GAZA CONFLICT | GAZA | OPERATION BREAKING DAWN
Maayan Hoffman is a veteran American-Israeli journalist and strategic communications consultant.
She is the former news editor, head of strategy and senior health analyst for the Jerusalem Post, where she launched the outlet's Health & Wellness, Business & Innovation and Christian World portals.
Maayan has led content, marketing and strategy teams at top-tier corporations and NGOs, and has held senior journalism positions throughout the Jewish world, including serving as Editor-in-Chief of the Baltimore Jewish Times and Managing Editor of the Kansas City Jewish Chronicle.
Her work has appeared in the Washington Post, American Spectator, Fox, The Hill and Roll Call, among other places.
Receive latest news & updates from All IsraelSIGN UP
A MESSAGE FROM ALL ISRAEL NEWS
Help us educate Christians on a daily basis about what is happening in Israel & the Middle East and why it matters.
For as little as $5, you can support ALL ISRAEL NEWS, a non-profit media organization that is supported by readers like you.
CURRENT TOP STORIES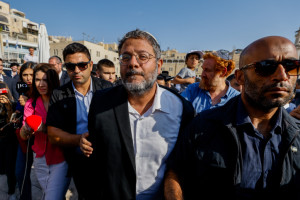 Jews ascend Temple Mount despite terror threats, far right MK Itamar Ben-Gvir: "Overall, it was a quiet Aliyah."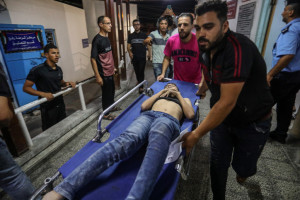 WATCH: Islamic Jihad misfires rocket, kills innocent Gazan children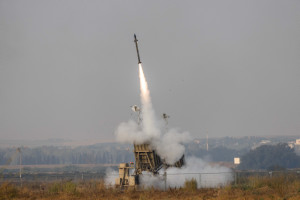 Sirens sound in Jerusalem hills on day 3 of 'Operation Breaking Dawn'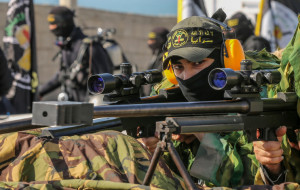 Israeli strikes on Gaza aimed at Iran
GAZA WAR: More than 160 rockets and mortars have been fired at Israel by Palestinian Islamic Jihad terrorists in Gaza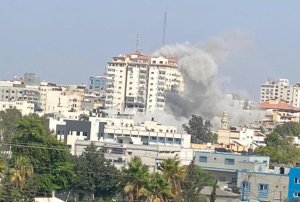 IDF strikes terror targets in Gaza, kills top Islamic Jihad commander