Fast and Pray about Biden's Visit to Middle East
Lori Meed, IFA Contributing Writer | July 11, 2022
Ahead of President Biden's trip to Israel, IFA received some specific prophetic warnings. Committed to "pray the headlines," IFA acts as the Holy Spirit leads for the furthering of the Kingdom of God in the U.S. and beyond. God's word instructs us to pray for the peace of Jerusalem (Psalms 122:6–9); to be a watchman on her walls, giving God no rest until He makes Jerusalem a praise in all the earth (Isaiah 62:6–7); and interceding for our nation to bless and not curse Abraham's descendants and so receive God's blessing ourselves (Genesis 12:3).
The goal of this post is to ignite prayer and fasting about President Biden's upcoming trip to the Middle East. President Biden has repeatedly affirmed an objective of dividing the land (a "two-state solution" for Israel and Palestine). Joel 3 describes the measuring stick that God will use to judge all nations. In verse 2 of that chapter, He states: "I will also gather all nations, and bring them down to the valley of Jehoshaphat; and I will enter into judgment with them there on account of my people, My heritage Israel, whom they have scattered among the nations; they have also divided up My land." (Joel 3:2 NKJV). In recent months, President Biden and his administration announced they will continue the efforts of the Abraham Accords brokered by the Trump Administration.
The time is now for us to stand in the gap for Israel and for our own land. This week, President Biden will visit the Middle East — Israel and Saudi Arabia — from July 13 to 16. The stated objective of the visit is to "focus on Israel's integration into the region through the Abraham Accords" and deepen "ties between Israel and Jordan and Egypt," according to The Jerusalem Post (June 14). "'The president will begin his travel in Israel, where he will meet with Israeli leaders to discuss Israel's security, prosperity, and its increasing integration into the greater region,' the White House said in a statement. 'The president will also visit the West Bank to consult with the Palestinian Authority, and to reiterate his strong support for a two-state solution, with equal measures of security, freedom, and opportunity for the Palestinian people,'" the newspaper reported.
In a statement reported in the Post, Prime Minister Naftali Bennett's office said: "'The US and Israel will be forging agreements set to strengthen the civilian and security cooperation between the two countries and take the US-Israel alliance to new heights.'" Since that announcement, Israeli lawmakers voted to dissolve Parliament, bringing down the coalition government and installing Yair Lapid, a centrist, as interim prime minister.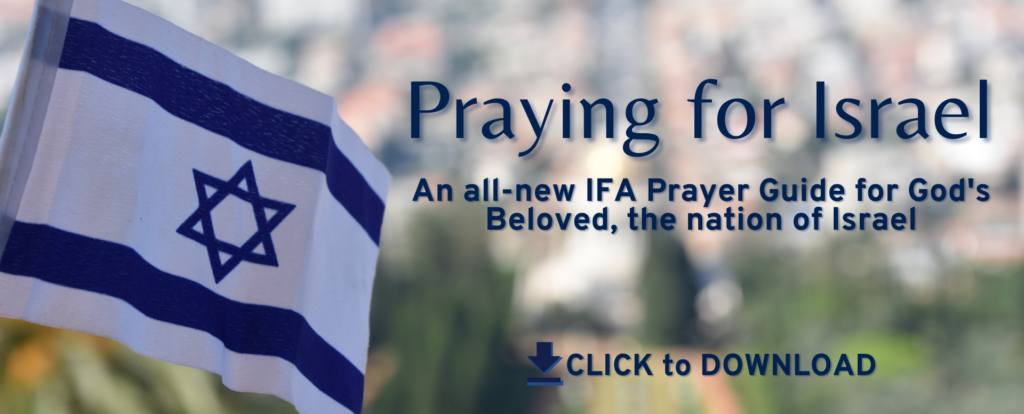 President Biden is also expected to meet with PA President Mahmoud Abbas and other Palestinian leaders. According to a Palestinian official quoted in the Post article, Biden "'has known Abbas for decades, and he looks forward to reaffirming his lifelong commitment to a two-state solution.'" Biden will then fly to Riyadh, the Saudi capital, to participate in the summit of the GCC+3 (Gulf Cooperation Council plus Egypt, Iraq, and Jordan), which includes leaders of Saudi Arabia, Kuwait, Oman, Bahrain, and Qatar. President Biden said he expects to sit down with Saudi Arabian Crown Prince Mohammed bin Salman, despite a campaign trail promise to make the Saudi royal a "pariah" over the murder of journalist Jamal Khashoggi. Instead, the surge in global oil prices has led Biden to court Saudi Arabia, in hopes that it will increase oil production.
As reported in the Post: "'I am, as I said, going to Israel to meet with Israeli leaders to affirm the unbreakable bond Israel and the United States have,' Biden said at a news conference in Madrid. 'And part of the purpose is — the trip to the Middle East — is to deepen Israel's integration in the region, which I think we're going to be able to do and which is good — good for peace and good for Israeli security.'"
Several prominent prayer ministries and international prayer leaders have said they are hearing from the Lord an urgent call to fast and pray during this visit. Our assignment is to intercede for the U.S. —that we would remain a nation which blesses and does not curse Israel and upholds her biblical right to the land — and also for Israel's security and well-being, as being watchmen on her walls.
On June 21, Rick Ridings, founder of Succat Hallel, a 24/7 house of prayer and worship located in Jerusalem, posted that he received this word from the Lord:
"This is a Tower of Babel situation. The globalists are speaking one language worldwide. That is why they have been able to build their kingdom in such a relatively short time. Their unity has created an evil momentum. Their plan is to steal the Crown Jewel of the King — Jerusalem, because that is the footstool of My government upon the Earth.

"Therefore, My Ruler Bride is to decree division upon those serving the spirit of Babel. And she is to carry out the sentence, the judgment written against them with the high praises of God in her mouth, and a two-edged sword in her hand. …

"Look to Me. High praise is your weapon. Use it in one accord, and I My Self (sic) will arise and scatter My enemies. And their plans shall be severely set back in all the nations they rule."
Ridings is asking intercessors worldwide to fast at least one meal on Tuesday, July 12, and to take at least 12 minutes at noon to praise the Lord and to proclaim a spirit of division upon the Lord's enemies and a thwarting of their plans during the Biden visit to Israel, Judea and Samaria (the West Bank), and Saudi Arabia, on July 13–16. Kim Chadwell, founder of Holy Nation, similarly received a word of warning from the Lord regarding those same dates and a request from the Lord to fast and pray, specifically on July 13, even taking off from work that day, if possible.
We must remember that this is a spiritual war — our weapons are not carnal, and neither are they directed against people or people groups. We pray and wield our weapons of high praise to bind principalities and powers in the heavenly realms that set themselves up against God's will on the earth, against God's people, and against the nation where He has placed His name (1 Kings 14:21; Nehemiah 1:9).
These warnings are not intended to cause fear but are instead the glorious invitation of our God, who has called us to rule and reign with Christ, seating us with Him in heavenly places. He has given us authority in His name to bind and loose, and to use this authority over every ungodly entity in the heavens, on the earth and under the earth, as we bind the enemy's plans and release God's will — on earth as it is in heaven.
How do we pray specifically?
We pray for the peace of Jerusalem and for the confusing of all plans of the enemy to weaken Israel by dividing her land in disobedience to God's commands. (Psalm 55:9)
We cry out for all of Abraham's descendants — Jews and Arabs alike — to know their Messiah. God's ultimate desire is that all should know Him and come to faith. (1 Timothy 2:4)
We ask for the ungodly powers keeping Palestinians in bondage to tyrannical government structures — which steal, kill and destroy — to be broken, and for Ishmael's descendants to come home to God's family. (John 10:10; 1 John 3:8)
We pray for our own president to hear God's word and to be humble before Him, knowing that only the Prince of Peace Himself can bring eternal peace to the Middle East. (James 4:6–7)
We plead for our nation to remain a "sheep" nation and that President Biden's legacy not include the ungodly counsel to divide the land of Israel. (Joel 3:2–3)
We call forth godly advisers — the Esthers, Daniels, and Josephs in our government — to speak to our president and our diplomats, asking God to give them ears to hear and obey. (Revelation 2:7)
We ask the Lord to stop any unholy alliances between our nation and Israel, causing her to depend on us instead of on God for her security, or pressuring her government to make ungodly concessions based on our current friendship.
We use the high praises of our God, asking Him to confuse the voices of the globalist elites and to stop their plans.
We always end prayers with thanksgiving that we have a God Who calls us to pray, then hears our prayers and acts!
Mark your calendars — July 12–17 — and join the worldwide Bride of Christ in intercession before her King and for the place of His eternal Kingdom!
Will you set aside time to pray and fast for the peace of Jerusalem this week?