"Hear the Heavenly Roar!" and "The Righteous Wheel Gets the Oil" – THE ELIJAH LIST
November 18, 2019″Can You Hear It? The Roar of a Heavenly Invasion Is Arising!" Faith Marie Baczko, Oakville, Ontario, Canada

From the Desk of Steve Shultz: God is on the move…and you're going to read a great deal about this in this exciting vision and revelation that Faith Baczko recently had. There is a roar taking place right now that you get to partake in.I encourage you to read this awesome new word by Faith and be a part of the new movement God is releasing on the earth.

(To Subscribe to the Elijah List subscribe here.)

Thank you for making the always-free Elijah List Ministries possible. To partner with us, click here.

Your donations truly help us keep these emails free for you. Donate at:
Give a Monthly Gift Enjoy! And thanks for forwarding this to your friends! They can subscribe here.

Steve Shultz, Founder and Publisher
The Elijah List & Breaking Christian News
elijahlist.com
P.S. – Oh, and a Quick Note to our readers: To EXPLORE our more than 2,500 Christian Prophetic books, CDs, and gifts go to: elijahshopper.com.

"Can You Hear It? The Roar of a Heavenly Invasion Is Arising!" Faith Marie Baczko, Oakville, Ontario, Canada

Recently, I was in Ann Arbor attending the ROAR conference at Apostle Barbara Yoder's church – Shekinah. Dutch Sheets was one of the speakers and Steve Swanson was leading worship. he conference began with a ROAR and ended with a crescendo of HEAVEN'S ROAR uniting with the Church.

I am writing this word in response to two visions I received while in worship; visions that I believe are significant to the people of God as a whole right now.

A Vision of Heavenly Riders

The first vision I received was on Friday night during worship. This night surpassed anything I had ever experienced, however, it was far more than an experience; something significant was initiated by Heaven that night and the following day! As I was caught up in the worship… CLICK HERE TO READ THE FULL ARTICLE
From the Desk of Steve Shultz: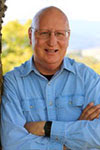 Sometimes we need to read those prophetic words with very practical insights for our everyday lives.
This is one of those words from Lori Suiter.
Are you tired of bullies getting all the attention?
God is flipping the script, so to speak, and raising up the "good guys" in our culture.
Read this fun and very potent word about how God is changing our culture today. (To Subscribe to the Elijah List subscribe here.)
Thank you for making the always-free Elijah List Ministries possible. To partner with us, click here.
Your donations truly help us keep these emails free for you. Donate at:
Please forward this word to your friends! Encourage them to subscribe to the Elijah List right here: elijahlist.com/subscribe.
Enjoy!
Steve Shultz, Founder and Publisher
The Elijah List & Breaking Christian News
http://www.elijahlist.com

*************************************"The Righteous Wheels Will Get the Oil!" Lori Suiter, Lancaster, PA
We have all heard the saying, "The squeaky wheel gets the oil," but I believe we have become a culture of squeaky wheels. I sensed the other morning in prayer that this is on the Lord's heart.
Flowing straight from the throne room of Heaven, I heard in my spirit, "The righteous wheels will get the oil." He is flipping the script! Instead of seeing those who are openly rewarded for being loudly critical and deceptive, we'll see God rewarding the quietly faithful, thankful and righteous.
The Squeaky Wheels
It is undeniable when you look around this world that the loudest voices seem to get the most attention. It seems some people believe that if you say something enough times or loud enough, it will somehow make what they are saying true. Yet, truth will always rise eventually.
Meanwhile, it seems the faithful – the ones who are living quietly with thankful hearts, living righteously and just trying to do their best in this thing called life – tend to get overlooked.
When we go out to a restaurant, how quick are we to…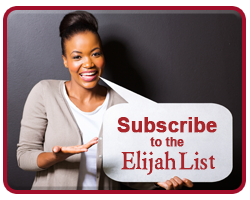 Elijah List – 528 Ellsworth St SW, Albany OR, 97321