"A Time of Speaking Clearly to See Clearly" Amanda Crabb
October 15, 2019
Intro from Ryan LeStrange:
Amanda Crabb is both a pastor and a prophet. She carries a high level of spiritual sight and has frequent encounters loaded with prophetic messages for the times we are living in.
I have had the privilege of ministering with her and Pastor Aaron and have found their meetings to be marked by a raw pursuit of the presence of God. They are uncommon people born for this day.
Amanda operates in a high level of the discerning of spirits along with visions and dreams. She has laser sharp sight and a strong value system for purity. She is a vessel of honor and glory!
Ryan LeStrange, Pastor & Founder
Impact International Ministries |
Ryan LeStrange Ministries
Please forward this word to your friends! Encourage them to subscribe to the Elijah List right here: https://elijahlist.com/subscribe.
Enjoy!
Steve Shultz, Founder and Publisher
The Elijah List & Breaking Christian News
http://www.elijahlist.com
Would you prayerfully consider blessing Elijah List Ministries with your best tax-deductible gift today? Your partnership is very much appreciated! Click here for info on how to send your gift today:
*************************************
"A Time of Speaking Clearly to See Clearly"
Amanda Crabb, Hendersonville, TN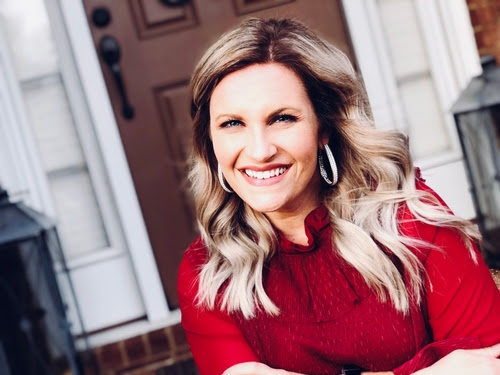 There is a decade shift upon us. According to the Hebrew calendar, we have been in the decade of the Ayin. "Ayin" is the 16th letter in the Hebraic alphabet. It has a numerical value of 70 and is associated with the "eye" or "to see."
For the last 10 years we have been in a season of vision casting. God has allowed His people to set their eyes and establish their vision upon Him and His plans for the future. Habakkuk 2:2, 3 says, "…Write the vision and make it plain on tablets…Though it tarries, wait for it; because it will surely come, it will not tarry."
There are many of us who would say that we have journals full of visions and dreams, but we haven't seen them come into the fullness of time yet. Although we have seen a lot happen in the last 10 years, there is a divine shift upon us now.
On September 29 at sundown (Rosh Hashanah), we moved into the Jewish year 5780. "Pey," in Hebrew, is the 17th letter in the alphabet. It has a numerical value of 80 and is related to "the mouth" or "speaking."
Speak Clearly to See Clearly
I heard the Lord say that in order to see clearly in 20/20, we must speak clearly. We shall have whatever we are speaking in this coming season. If we are decreeing and declaring His promises over our lives, that is what we will have!
Our natural vision cannot change unless our words do first. Mark 11:24 says that whatever we ask in prayer, BELIEVING, we shall receive it!
It is time for the Body of Christ to guard the mouth gate. If it doesn't line up with His Word, we don't need to speak it. As leaders, and seasoned Christians, we are being called out of leading from our emotions to leading from His Word, His presence and His Spirit.
Our eyes are about to behold some amazing things, but all of this has first been seen in our secret place. Amos 3:7 says, "Surely the Lord God does nothing, unless He reveals His secret to His servants and prophets."
So the question is, have you written it down? Have you been in the secret place of the most high God? It is time to start speaking life over what God has shown you in secret. It is time for the Bride to boldly decree a thing! As we take the time and call our hearts into alignment, our words will follow! Matthew 12:34 says, "…out of the abundance of the heart the mouth speaks."
Start preparing your body for His temple dwelling. He is asking His Bride to open her mouth wide and He will fill it.
A "Chuppah" for the Bride
I prophetically heard that the next 10 years of ministry are crucial. There is a "chuppah" coming over His Bride. "Chuppah," in Hebrew, is a canopy or a chamber.
Isaiah 4:5-6, "Then the Lord will create above every dwelling place of Mount Zion, and above her assemblies, a cloud and smoke by day and the shining of a flaming fire by night. For over all the glory there will be a covering. And there will be a tabernacle for shade in the daytime from heat, for a place of refuge, and for a shelter from storm and rain."
Joel 2:16 says, "Gather the people, sanctify the congregation, assemble the elders, gather the children, and those that suck the breasts: let the bridegroom go forth from his chamber, and the bride out of her closet."
We are entering into a season where God Almighty will be our canopy and His Bride is coming out of the closet.
In times of war, armed forces have often set up tents that match the ground they are on; that way, if the enemy should fly over them, they won't be seen from an aerial view point. Ephesians 2:2 refers to satan as the "ruler" and "prince of the air."
There will be a people rising who will not fear becoming a casualty of war when they speak God's Word. So much of the Church has remained in a "closet" position, but we are moving into a season of coming out! As the Bride rises to the occasion to minister effectively and boldly for His Kingdom cause, the Lord Almighty Himself will be our shield, our defense, our chuppah!
Matthew 6:6, "But you, when you pray, enter into your closet, and when you have shut your door, pray to your Father which is in secret; and your Father which sees in secret shall reward you openly."
This isn't a time to forsake the secret place, it's a time when whatever is instructed there will be brought out into the open. What is spoken in private will be declared from the rooftop!
Get ready to be a WITNESS for the greatest harvest of souls the Church has ever seen! In Isaiah chapter 6, Isaiah desired to have his mouth cleansed in order to be God's mouthpiece. May we ask the Holy Spirit to do the cleansing work that only He can do, so we can come out of our secret place and declare effective truth in this "Now" season!
Amanda Crabb
Restoring Hope Church
Email: amanda@rhctn.com
Website: www.rhctn.com
Amanda Crabb has a heart that yearns to see the hopeless become hopeful once again, the bound be set free, and those who have lost their way find their divine destiny through Jesus Christ. She ministers from a place of experience and love, longing to help those who are hungering and thirsting for more of Him, and to reach those who need the Master's touch. Amanda Crabb married the love of her life, Aaron, in October of 2001. God has richly blessed their ministry and touched the lives of millions in the process. Amanda and Aaron pastor Restoring Hope Church in Hendersonville, TN. Her greatest joy comes from her four children: Elijah David, Eva Lynn, Ean William and Eda Beth.
*************************************
To receive daily, encouraging prophetic emails from The Elijah List to your in box CLICK HERE or go to: https://elijahlist.com/subscribe
Visit our webstore and check out Steve Shultz's Revised and 2nd Edition book Can't You Talk Louder, God?: http://www.elijahshopper.com/cant-you-talk-louder-god-secrets-to-hearing-the-voice-of-god-revised-and-updated-edition-by-steve-shultz/
Permission is granted (and you are also encouraged) to reprint these articles in hard copy form, as well as sending them to your own email lists and posting them on your own websites. We ask only that you keep Elijah List website, email contact info, and author contact information intact.
Elijah List Publications
528 Ellsworth St. SW
Albany, OR 97321
www.elijahlist.com
email: info@elijahlist.net
Phone 1-541-926-3250