"Deep Darkness is Being Exposed – with Waves of God's Justice" Johnny Enlow, The Elijah List
April 23, 2019
"Deep Darkness is Being Exposed – with Waves of God's Justice"
Johnny Enlow, Santa Clarita, CA
From the Desk of Steve Shultz:
This word from the Lord is so short, that often a word of this length is only posted on our Elijah List 
Facebook page
.
But I have decided to have this word published on our entire list of approximately 306,000.
This is certainly good news from Johnny Enlow about what God is about to do – NOW!
Enjoy and be encouraged by it! (To Subscribe to the Elijah List 
subscribe here.
)
By the way, if you haven't heard, we have a new TV show called "Elijah Streams" which airs on GOD TV, DIRECTV and Faith USA. We interview many of the prophetic voices featured right here on the Elijah List. You can watch our latest episodes On Demand too right here on: ELIJAHSTREAMS.com.
Note: Do these free emails PLUS our FREE PROPHETIC TV SHOW, ELIJAH STREAMS bless you? Would you consider A PARTNERSHIP WITH US in financial support of ELIJAH LIST MINISTRIES? Here's a button you can click on if you are able to help us:
*************************************

"Deep Darkness is Being Exposed – with Waves of God's Justice"Johnny Enlow, Santa Clarita, CA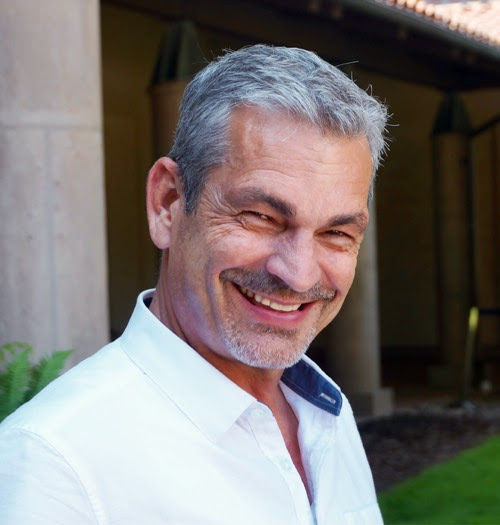 Prophetic Word of the Lord posted by Johnny Enlow on April 22, 2019:
A New Wave of Justice
I heard the Lord say, "My Roar of Justice is now coming with its next wave. What was able to resist My last wave will not be able to resist this wave. I am coming in stronger, harder and higher – and it is going to be disruptive.
"There is no mountain I won't climb nor wall I won't tear down coming to rescue those who need My Justice. I wait, and wait, and wait – because I look to arise WITH My people. However, there comes a time that I can hold back no longer and that time has come now. I am coming in like a crimson tide tsunami and I will be greater than every human or demonic resistance.
Exposing and Uprooting Deep Darkness
"You will see how I laugh at those who conspire against Me. Exposures, exposures, exposures. I am going to expose the very root systems of deep darkness.
"I am pulling the cloak off the sex trade industry's 'untouchables.' I will shine My unrelenting spotlight on every pedophile ring on the planet. Yes, EVERY pedophile ring. The deeper darkness has been facilitating the lesser darkness and I am about to expose the deeper darkness.
"I am coming in waves because what I am ultimately uprooting, if done all at once, would not just be disruptive but catastrophic. However, be assured that My waves of Justice will not stop until I have changed the direction of your nation and the direction of the world.
It's God's Time!
"This is now MY TIME and I will not be held back. I have predetermined that this is the time I go after nations with their appointed destinies. You will do so with Me. We are just beginning.
"As I begin, I am busting up rings of darkness in your justice systems, I am busting up rings of darkness in Hollywood, I am busting up rings of darkness in DC, I am busting up rings of darkness in what is called MY Church, I am busting up rings of darkness in Media."
Johnny Enlow
Johnny and Elizabeth
Johnny Enlow
 is a social reformer, international speaker, spiritual mentor, and author of The Seven Mountain Prophecy, The Seven Mountain Mantle, and Rainbow God. He and his wife Elizabeth are focused on awakening individuals to their call to provide practical solutions from the heart of God for every problem in society – until the real God of all of life is displayed in the seven primary areas of culture in all nations: Media, Arts and Entertainment, Government, Family, Religion, Economy, and Education.
Johnny Enlow's Itinerary:
June 8-18, 2019
Israel 2019 – The Holy Land: Past, Present, & Future
(for more information 
click here
)