Another way I get refired – Receiving Prophetic Words from Jeremy Lopez.
Another way I get refired… 
…Receiving Prophetic Words from Jeremy Lopez.
Steve Martin
Nov. 7, 2018
Greetings to my Love For His People friends.
The Lord Jesus gave us each other, to strengthen and encourage. Some have the gift of prophecy, which I truly treasure.
Over my 45+ years of walking with the Lord, I have received many, many prophetic words. Most often I videotaped the person at the time of receiving them and then transcribed them. I have two 3-ring binders containing them, dating back to the late 1980's. (I was baptized in the Holy Spirit in my senior year of high school, in May 1973.)
Of the many prophetic words I have received, the ones I treasured most, and trust with very high regard, came through the late Robbie Phillips of Columbia, South Carolina, and Jeremy Lopez. I know I have at least 11 that I received from Jeremy over the last 10 years. I also had him prophesy for my wife and two sons.
IF

you desire to hear the Lord speak a personal word to you, you can trust one of His prophets, Jeremy Lopez, to do just that.
In fact, I have attached the email I received today, within 12 hours of requesting one, so you can hear what was sent and received. Judge for yourself. It certainly rang true to me!
Be blessed,
Steve Martin

P.S. To hear the word I received, click on the big blue "DOWNLOAD" button below.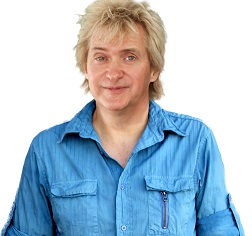 "Jeremy Lopez is by far the giver of some of the most accurate personal prophetic words I have ever seen. I know him personally and trust his gifts and he has a pastoral heart for people. He continues to blow me away with his accuracy and ability to pick up on God's timing and details that will astound you!" – Doug Addison
Nov. 7, 2018

Steve,

| | |
| --- | --- |
| Identity Network has sent you files. | Expires 5/5/19 |

A note from Identity :

Steven,

Here is your prophetic word from Jeremy Lopez. It expires in 30 days. I pray it blesses you.

PLEASE MAKE SURE YOU ARE SIGNED UP TO RECEIVE A MONTHLY PROPHETIC WORD FROM THE LORD WITH US! MONTHLY WORDS WILL CONTINUOUSLY BRING A SHIFTING INTO YOUR LIFE. GOD'S WORD ALWAYS MAKES THE CROOKED PATHS IN OUR LIVES STRAIGHT!

GO HERE TO SIGN UP FOR THE MONTHLY WORDS. CHOOSE OPTION #2:
http://www.nowisyourmoment.com/Need-A-Prophetic-Word

Blessings,
www.identitynetwork.net
ShareFile is a tool for sending, receiving, and organizing your business files online. It can be used as a password-protected area for sharing information with clients and partners, and it's an easy way to send files that are too large to e-mail.

Powered By Citrix ShareFile 2018