Pittsburgh synagogue shooting victims identified as brothers, husband and wife killed in 'unspeakable and hateful crime' – FOXNews

Pittsburgh synagogue shooting victims identified as brothers, husband and wife killed in 'unspeakable and hateful crime'
Law enforcement treating synagogue attack as hate crime
Authorities believe alleged gunman Robert Bowers acted alone and was driven by his hatred of Jews; David Lee Miller reports from Pittsburg on what more is being learned about the suspect.
The victims of the massacre at a synagogue in Pittsburgh included a grandfather, a husband and wife, and two brothers, officials and family members revealed as new details about the alleged gunman behind the deadly rampage were released Sunday.
The Tree of Live victims were identified as Joyce Fienberg, 75, of Oakland; Richard Gottfried, 65, of Ross Township; Rose Mallinger, 97, of Squirrel Hill; Jerry Rabinowitz, 66, of Edgewood; Cecil Rosenthal, 59, of Squirrel Hill; David Rosenthal, 54, of Squirrel Hill; Bernice Simon, 84, of Wilkinsburg; Sylvan Simon, 87, of Wilkinsburg; Daniel Stein, 71, of Squirrel Hill; Melvin Wax, 88, of Squirrel Hill; and Irving Younger, 69, of Mount Washington.
President Trump ordered flags at federal locations throughout the U.S. to be flown at half-staff in respect for the victims. In a proclamation, Trump declared: "I hereby order that the flag of the United States shall be flown at half-staff at the White House and upon all public buildings and grounds, at all military posts and naval stations, and on all naval vessels of the Federal Government in the District of Columbia and throughout the United States and its Territories and possessions until sunset, October 31, 2018. I also direct that the flag shall be flown at half-staff for the same length of time at all United States embassies, legations, consular offices, and other facilities abroad, including all military facilities and naval vessels and stations."
U.S. Attorney Scott Brady called the massacre an "unspeakable and hateful crime" during a news conference, adding that alleged gunman Robert Gregory Bowers made statements regarding genocide and his desire to kill Jewish people during the shooting rampage.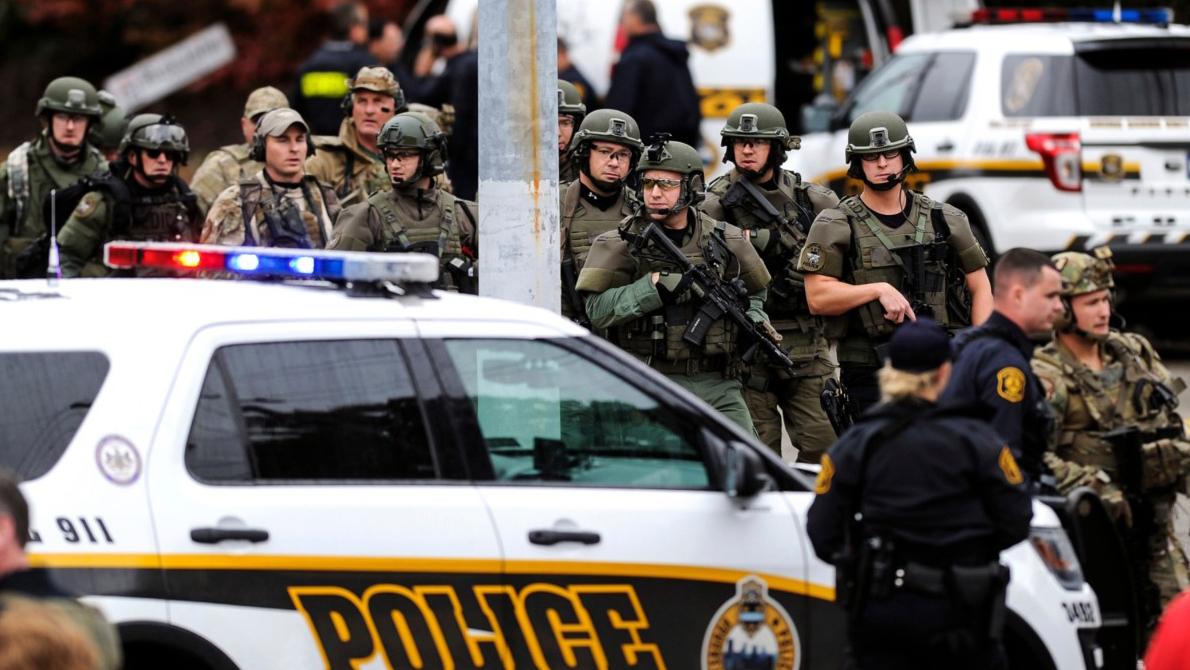 Pittsburgh synagogue shooting: What to know
A gunman opened fire in a Pittsburgh synagogue, killing multiple people. Here's what you need to know about the tragedy.
One of the first victims to be identified by family members was 71-year-old Dan Stein, who once served as the president of the New Light Congregation, which holds services at the Tree of Life Synagogue where the shooting took place.
"He was very active and he did everything," Stein's nephew Steven Halle told the Pittsburgh Tribune-Review. "He was there every Saturday for services."
Stein recently became a grandfather and was remembered as someone always willing to help others.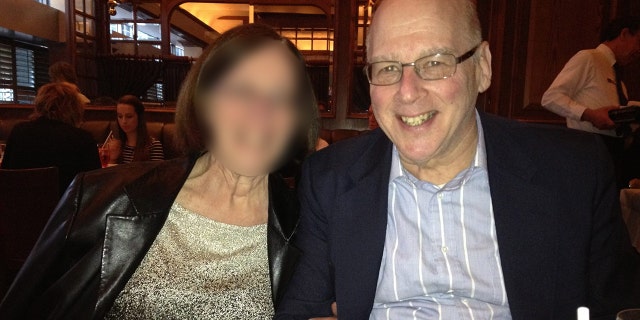 Daniel Stein, 71, was among those killed in the massacre. (Facebook)
"He was always willing to help anybody," Halle told the paper. "He was somebody that everybody liked, very dry sense of humor and recently had a grandson who loved him."
SUBSCRIBE TO FOX NEWS FIRST — YOUR BRIEFING ON ALL THE STORIES TO START THE DAY
Cecil and David Rosenthal were brothers and both perished in the rampage, according to Allegheny County Chief Medical Examiner Dr. Karl Williams. Bernice and Sylvan Simon were married and were also among the dead in the rampage, he added.
A friend of Melvin Wax told the Associated Press that the retired accountant was a "sweet, sweet guy," and a pillar of the New Light Congregation that rented space on the lower level of the synagogue.
"He was such a kind, kind person," Myron Snider, chairman of the congregation's cemetery committee, told the AP. "When my daughters were younger, they would go to him, and he would help them with their federal income tax every year. Never charged them.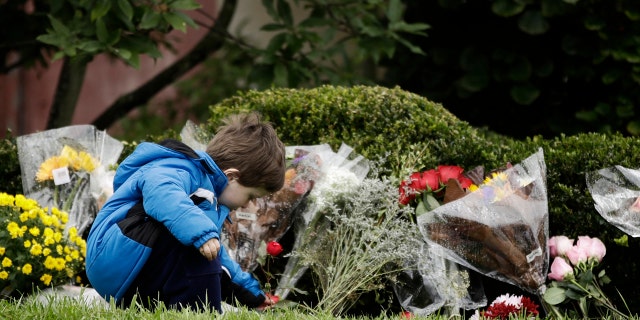 Gideon Murphy places a flower at the Tree of Life Synagogue in Pittsburgh, Sunday, Oct. 28, 2018. (AP Photo/Matt Rourke)
"He and I used to, at the end of services, try to tell a joke or two to each other. Most of the time they were clean jokes. Most of the time. I won't say all the time. But most of the time."
Snider said Wax, who was slightly hard of hearing, was a pillar of the congregation, filling just about every role except cantor.
"He went Friday night, Saturday and Sunday, when there were Sunday services," said Snider, a retired pharmacist. "If somebody didn't come that was supposed to lead services, he could lead the services and do everything. He knew how to do everything at the synagogue. He was really a very learned person."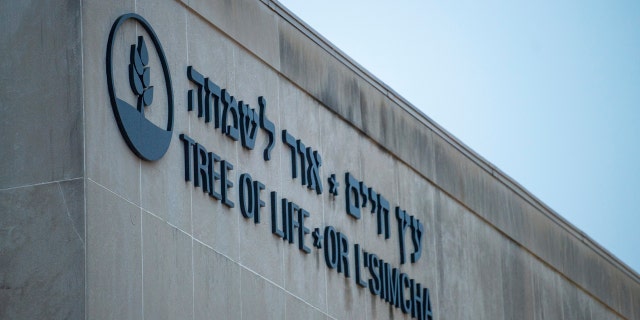 The Tree of Life Congregation where a deadly shooting took place on Saturday, Oct. 27, 2018, in the Squirrel Hill section of Pittsburgh. ((Andrew Stein/Pittsburgh Post-Gazette via AP)
Jerry Rabinowitz, a 66-year-old personal physician, was known for his uplifting demeanor, according to former Allegheny County Deputy District Attorney Law Claus. In an email sent to his former coworkers on Sunday, Claus passed along his condolences to Rabinowitz's family, saying "he was truly a trusted confidant and healer."
The survivors included Daniel Leger, 70, a retired nurse and hospital chaplain who was in critical condition after undergoing surgery, his brother, Paul Leger, told the Pittsburgh Tribune-Review. Daniel Leger was scheduled to lead a service Saturday morning and sustained critical injuries to his chest, he said.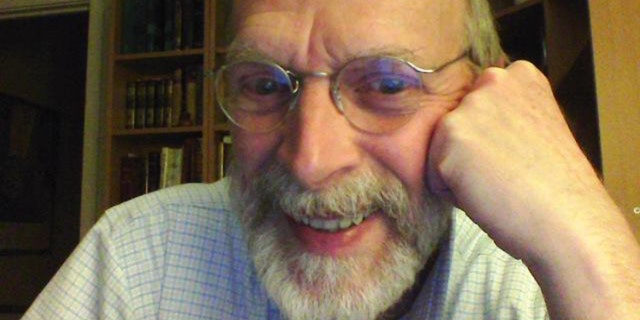 Daniel Leger was seriously injured in the shooting. (Facebook)
"I don't think it really quite struck home," Paul Leger told the Tribune-Review. "This is something like on TV."
Pittsburgh police said in an arrest affidavit made public early Sunday that Bowers killed eight men and three women in the Tree of Life Synagogue before a tactical police team tracked him down and shot him. Bowers was being treated for his injuries when he said Jews were "committing genocide to his people," and that he wanted them all to die.
Bowers walked into the synagogue during Sabbath services on Saturday morning armed with an AR-15 rifle and three handguns before opening fire, killing 11 people and wounding six. It was the deadliest attack on Jews in U.S. history, according to the leader of the Anti-Defamation League.
WHO IS ROBERT BOWERS? PITTSBURGH SYNAGOGUE SUSPECT POSTED VIEWS ONLINE
Police later traded gunfire with Bowers, who was shot multiple times but survived. Four police officers were among the wounded. Bowers faces 11 counts of criminal homicide, six counts of aggravated assault and 13 counts of ethnic intimidation in addition to federal counts that include weapons offenses and hate crime charges.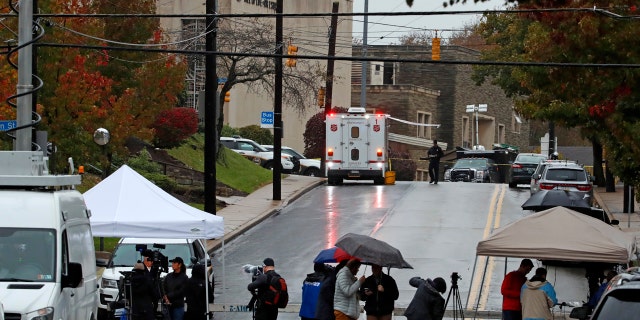 Media tents and vehicles line an intersection near the Tree of Life Synagogue, upper left, where a shooter opened fire Saturday, Oct. 27, 2018. (AP Photo/Gene J. Puskar))
Robert Jones, special agent in charge of the FBI's Pittsburgh office, said it may take up to a week to process the crime scene. Bowers has an initial appearance in federal court scheduled for 1:30 p.m. on Monday.
"This was a large, complex crime scene and much work remains to be done," he said at a news conference. A search of Bowers' home in Baldwin has been conducted, but officials have not disclosed what was discovered inside. There is also nothing to indicate that Bowers had any accomplices, he added.
"We don't know why he picked this synagogue," Jones said.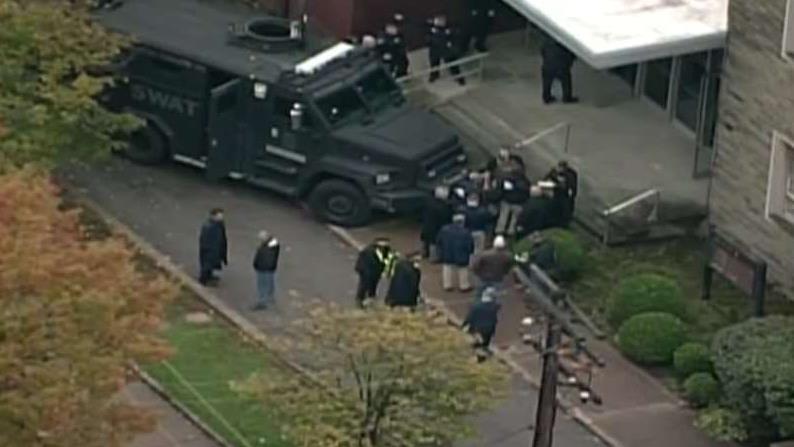 Police making rapid progress in Pittsburgh shooting
Former FBI special agent Maureen O'Connell weighs in.
The attack took place just before 10 a.m. in the residential neighborhood of Squirrel Hill, about 10 minutes from downtown Pittsburgh and the hub of Pittsburgh's Jewish community. Peter Hart, who has lived a few blocks from the synagogue for just over three decades, told Fox News on Saturday said it's "a very tight community," and the rampage was "a shock."
"It's not that Pittsburgh has no crime, it's not that, but among the safest neighborhoods is the neighborhood that this happened in," Hart told Fox News.
Fox News' Emilie Ikeda, Matt Leach and The Associated Press contributed to this report.