An Eternal Inheritance – "Yisrael Is His Very Own Tribe" Israel365
Not like these in the 
Portion
 of Yaakov, For it is He who formed all things; And Yisrael is His very own tribe. LORD of Hosts is His name.
Jeremiah 51:19 (The Israel Bible™)
לֹא־כְאֵלֶּה חֵלֶק יַעֲקוֹב כִּי־יוֹצֵר הַכֹּל הוּא וְשֵׁבֶט נַחֲלָתוֹ יְהֹוָה צְבָאוֹת שְׁמוֹ
Hear the verse in Hebrew
lo kh'-AY-leh KHAY-lek ya-a-KOV kee -yo-TZAYR ha-KOL HU v'-SHAY-vet na-kha-la-TO
a-do-NAI tz'-va-OT sh'-MO
 
An Eternal Inheritance
In the previous two chapters,
Yirmiyahu
 (Jeremiah) describes the utter destruction that will befall the Babylonians. However, it is the future of Israel that concerns God the most. The Babylonians put their trust in idols are are let down in the end. Israel's fate is different because they trust in 
Hashem
 (God). Since 
Hashem
 created the world, it is His to distribute as He pleases. He chose to give the Land of Israel to the People of Israel, the "
portion
 of 
Yaakov
", as an enteral inheritance that will remain theirs forever.
Beauty the Land of Israel by Planting Olive Trees                  
Together We Will Transform This Empty Field Into Rows of Olive Trees
Our Latest Olive Tree Donors
Todah Rabbah (thank you) to Marvin Wilenzik, Carol Scallions Laura Cozine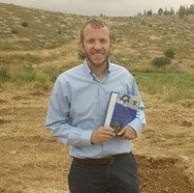 Join Rabbi Tuly in Fulfilling the Words of the Biblical Prophets
Recent Holocaust Campaign Donors
Todah Rabbah (thank you) to Zaneta Marcelline, Andrea Malzahn, Maria Browne
Copyright © 2018 Israel365, All rights reserved.
Our mailing address is:
Israel365
1 Yigal Alon 7th floor c/o TeamUp
Beit Shemesh 9906201
Israel