Firing Up The Nations ✡ "A Light Of Nations"- Israel365
I Hashem, in My grace, have summoned you, And I have grasped you by the hand. I created you, and appointed you A covenant people,
a light of nations
Isaiah 42:6 (The Israel Bible™)
אֲנִי יְהֹוָה קְרָאתִיךָ בְצֶדֶק וְאַחְזֵק בְּיָדֶךָ וְאֶצָּרְךָ וְאֶתֶּנְךָ לִבְרִית עָם לְאוֹר גּוֹיִם
Hear the verse in Hebrew
a-NEE a-do-NAI k'-ra-TEE-kha v'-TZE-dek v'-akh-ZAYK b'-ya-DE-kha v'-e-tzor-KHA
v'-e-ten-KHA liv-REET AM l'-OR go-YIM
Firing Up The Nations
This famous phrase captures the mission statement of the People of Israel. For most of Jewish history, the role of "
light unto the nations
" has been understood primarily as a private call to have a positive influence on the world by living an ethical life and setting a personal example of righteous behavior. Rarely was anyone on the outside interested in what the Jews as a nation had to say, and so the concept of 
ohr goyim
 (light unto the nations) was an ideal that individual Jews strived for. However, 
Yeshayahu
 (Isaiah) called for so much more. The "light" in his stirring description is capable of opening the eyes of the blind and leading the imprisoned out of darkness. The establishment of the State of Israel and its role on the international stage calls for a transformation of the "light unto the nations" metaphor from a passive, individual candle, to a powerful blaze, firing up the nations and igniting the world with righteousness.
'Holy Prayer is Holier in Israel:' Rabbi
Israel365 Store Customers Say: 
About the David's Harp Aluminum Trivet Kimberly Cole says, "Very Good Quality unique as you can't find trivet's that pretty here it will come in handy."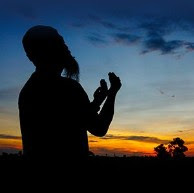 Pray with Us in the Land of Israel
Our Latest Olive Tree Donors
Todah Rabbah (thank you) to Paul Robins, Andrew Malcolm, Linda Nelssen
Receive A Special Prayer Gift
Recent Holocaust Campaign Donors
Todah Rabbah (thank you) to Cleta McCullough, Elsa Vorbrodt, David Minnis
Copyright © 2018 Israel365, All rights reserved.
Our mailing address is: