Finding God's Favor ✡ "Set Wheat In A Row, Barley In A Strip" – Israel365
When he has smoothed its surface, Does he not rather broadcast black cumin And scatter cumin, Or set 
wheat
 in a row, Barley in a strip, And emmer in a patch?
Isaiah 28:25 (The Israel Bible™)
הֲלוֹא אִם־שִׁוָּה פָנֶיהָ וְהֵפִיץ קֶצַח וְכַמֹּן יִזְרֹק וְשָׂם חִטָּה שׂוֹרָה וּשְׂעֹרָה נִסְמָן וְכֻסֶּמֶת גְּבֻלָתוֹ׃
Hear the verse in Hebrew
ha-LO eem shee-VA p'-NEE-ah ve-he-FEETZ ke-TZAKH ve-KA-mon yeez-ROK ve-sam KHEE-tah shoo-RAH ve-se-o-RAH nees-MAN ve-KO-se-met ge-voo-la-TO
 
Finding God's Favor
Wheat
, the first of the seven agricultural species of the Land of Israel (
Deuteronomy 8:8
), has been one of the world's most important crops since Biblical times. The first mention of wheat in the Bible is Genesis 30:14: "Once, at the time of the wheat harvest, 
Reuven
 came upon some mandrakes in the field." When 
Hashem
 (God) is pleased with the behaviors of the Children of Israel in the Land, His favor is reflected in the crops that the Land yields. Since the return of the Jews to the Land of Israel and the establishment of the modern State of Israel, the Land has continued to flourish and yield an abundance of crops. Today, the Land of Israel is teeming with wheat fields (pictured above), just as in the days of old, confirming 
Hashem
's pleasure with His children having returned to His land.
What is Strength?
Israel365 Store Customers Say: 
About the Biblical Israel 3D Map Diana says, "An eye opener and truth about Israel."
What is Bravery?
Our Latest Olive Tree Donors
Todah Rabbah (thank you) to Rosalie Heller from the USA, Judy Spillner from the USA, Thomas Nelson from the USA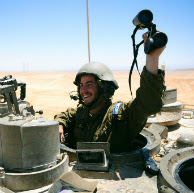 What is Heroism?
Recent Holocaust Campaign Donors
Todah Rabbah (thank you) to Yohana Meir-Chauval from New Zealand, Pat Reid from New Zealand, Nik Lee from Canada
Copyright © 2018 Israel365, All rights reserved.
Our mailing address is: