Want to know your spiritual gifts? Morris Ruddick helps you discover them right now.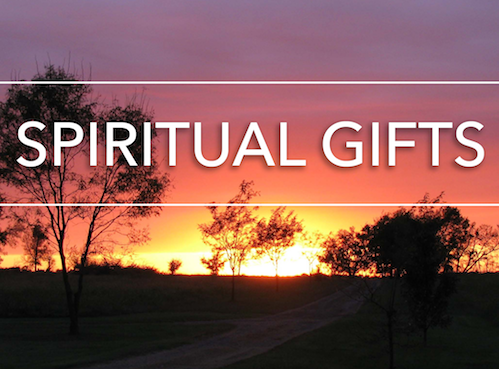 Want to know your spiritual gifts? 
Morris Ruddick helps you discover them right now.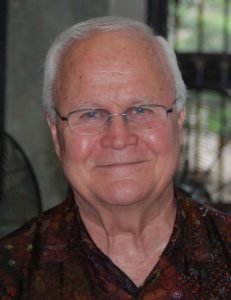 Morris E. Ruddick: Morris Ruddick is the founder of Global Initiatives Foundation. As an entrepreneur, consultant and business owner, he has led development of entrepreneurial activities in critical needy areas and brought together combined business-chartity initiatives across the globe, with a focus on facilitating economic community development in challenging economic environments.
Since 1995, he has been at the forefront of encouraging and mobilizing spiritually-minded business leaders to step out in faith by employing their talents to build their communities. In recent years, Mr. Ruddick's agendas have included hands-on activities in Russia, Belarus, Ethiopia, Botswana, Afghanistan, South Africa, Hong Kong, China, Indonesia, Vietnam and Israel. His initiatives have included biblical business startup programs, entrepreneurial workshops and conference talks to acquaint the West with the realities and strategies to bring change to the parts of the world living on less than $2 a day. He also has helped organize and launch an international consortium of humanitarian aid that assists Israeli immigrants.
He is the author of The Joseph-Daniel Calling and God's Economy, Israel and the Nations, as well as numerous articles on marketplace agendas,
entrepreneurship and spiritual gifts, and the dynamics of markets undergoing change. Mr. Ruddick has been a board member of several international charitable and humanitarian organizations. He served as Corporate Secretary of the segment of the International Christian Chamber of Commerce that produced the popular Chinese television series " You Can Start a Business ." Mr. Ruddick has been a keynote speaker and workshop leader for numerous national and international leadership summits, CEO forums and marketplace conferences; and is a member of the editorial advisory board of the Journal of Ministry Marketing and Management.
Over the years, he has served executive-suite management with his planning and strategy development talents in a diversity of progressive mid-sized operations, charitable organizations, and a diversity of well-known multi-national companies. He was at the helm of designing and implementing two successful corporate turnarounds, one being for a $1.4 billion firm. His specialty for both the business and charity spheres is in evaluating the dynamics impacting changing and emerging markets.
Click here: Spiritual Gifts: Morris Ruddick's Global Initiatives Foundation (Password is: Chua)

From his website:


Servers will take on tasks wholehearted and stick to it until it is done, even if it means personal sacrifice. They tend be aware of others' preferences and remember details well. They prefer projects where they can see immediate results. Reassurance and recognition are important motivators for servers. They are doers, self-starters, dependable and can work alone very well. Martha in the Gospels was a server.
Prophetic gifted believers operate with a balance between hearing from God and a sense of righteousness. They embrace biblical truths and proactively seek to discern what the Holy Spirit is saying. When they KNOW they have heard from God, they will act; and need to discern between first stages of hearing and the "full counsel" needed to act upon. When this gift is mature, there will be a confidence that knows when to speak the Word of the Lord versus when to pray. Words given by prophetic people carry authority and result.
Givers are ones who sense God's heart where needs are concerned. Combined with their other gifts, Givers break the mold of the status quo. They tend toward being creative or leaders and sometimes both; which ties into their response to fixing situations that are due to the lack of resource. Givers can be very effective entrepreneurs. In many instances, they will take great joy in giving without the need for credit. Yet in others, simple appreciation is important to them.
SPIRITUAL GIFTS QUESTIONNAIRE
The spiritual gifts questionnaire is a part of the Global Equipper workshops and requires password entry.
Read through each question and on a scale of 1 through 5 (with 5 being Usually, 3 Sometimes and 1 Seldom), mark the answer which is most appropriate for you. Don't think too deeply into the statements. Simply move smoothly through all the questions. Be as realistic as you can, answering not as you would like to be, but as you are.
There are eleven boxes of questions. Most people take about 12 minutes to answer all the questions.